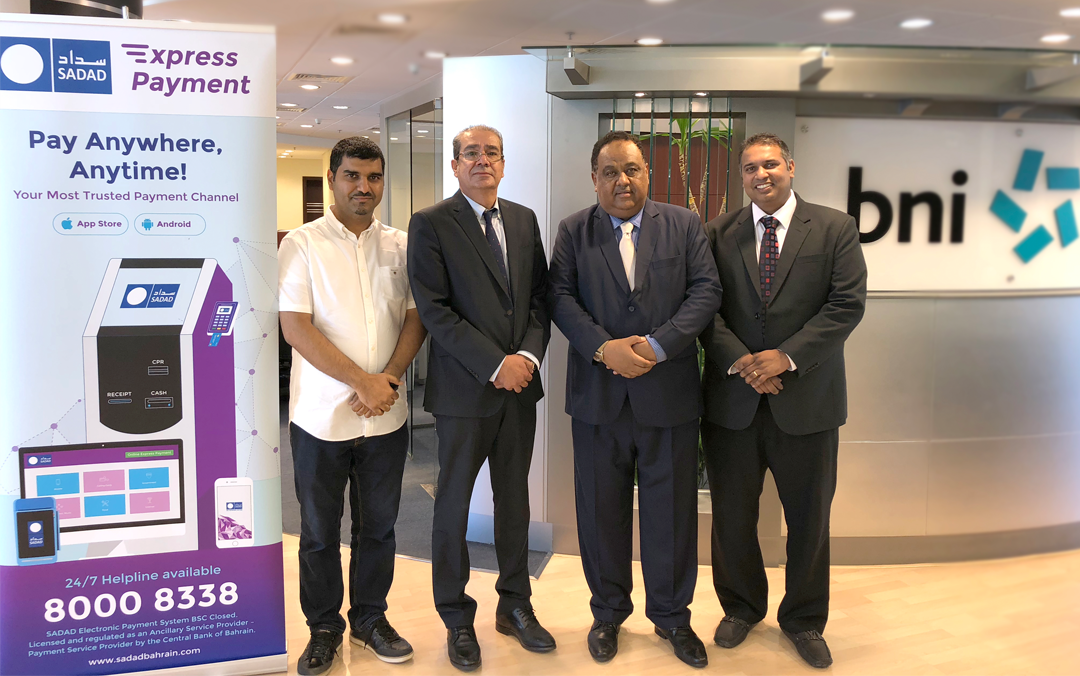 Bahrain National Insurance (bni), the leading insurance company in Bahrain, has partnered with SADAD for the electronic payment service to provide an easy, real time and secure mode of payment for customers in the Kingdom.
SADAD Electronic Payment System has one of the widest self-service kiosk network in the kingdom of Bahrain. SADAD will manages cash collection & card payment through its secure electronic payment channel that collects due payments from the customer's account and directly deposit them to the merchant's account. 850 self-service kiosks and other SADAD channels will give BNI Customers the safest and most convenient method of payment option.
On this occasion, Mr. Masood Bader, General Manager at bni, commented that bni was determined to be among the first insurance companies to provide "SADAD Service" to its customers as part of the company's keenness to increase the efficiency of its electronic payment services. The partnership with SADAD provides customers with an additional, hassle-free method to make payments at no extra cost.
He Added:" As we constantly evolve our offering, we continue to implement value-added services and are committed to delivering a great customer experience at competitive rates and high standards."
Delighted of the partnership, Mr. Noel Silveira, Director of Business Development at SADAD had this to say: "The insurance sector is one of the biggest markets in the Kingdom, and this is definitely a huge boost to our operations. This undertaking signifies the trust that BNI has in SADAD's capabilities to offer fast, convenient and secure transactions to customers.
"We understand how inconvenient it can be to take care of insurance payments, especially at critical times. With this new offering – not only is it a first for insurance companies in the country, it also makes it very easy and convenient for customers to process their transactions through our electronic payment channels," he noted.
Within a few seconds and with a few simple taps on its electronic touch-screens, customers can use SADAD's vast network of 850 kiosks located all over the Kingdom. Alternatively, they may download the SADAD app – which is available for both Android and iOS users. "We aim to continually bring enhanced customer service to everyone who uses our platform. This new collaboration shows how committed we are to provide added value to the growing list of companies and institutions who partner with us," added Mr. Silveira.