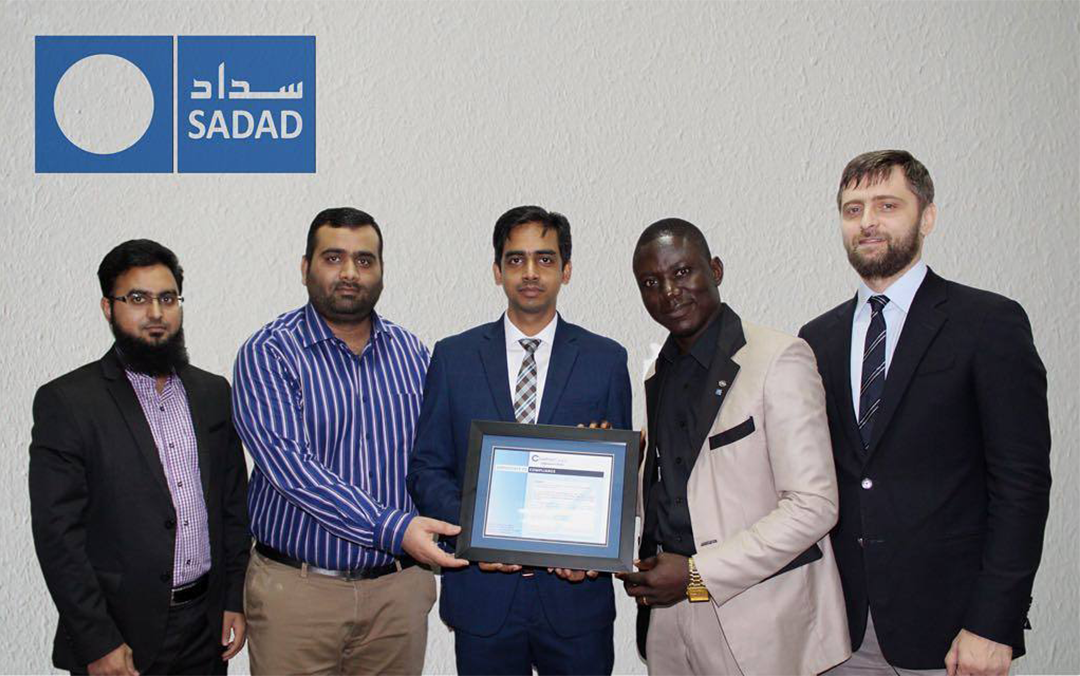 January, 2018 - Manama, Kingdom of Bahrain: SADAD Bahrain, the Kingdom's FinTech leader that has revolutionized cashless payment, has successfully attained the latest version of the Payment Card Industry Data Security Standards (PCI-DSS) certification. The accreditation was granted to SADAD Bahrain in recognition of its strict adherence to guidelines that safeguard consumers' payment transactions through added reliability and security measures.
A success story on its own, SADAD Bahrain's efforts have been recognized with this certification. SADAD Bahrain is committed in applying the highest security standards, securing customer protection through comprehensive standards intended to reduce risk of data breaches.
"This certification reiterates our commitment towards delivering cutting-edge, secure payment channels and services, with the utmost security, protecting critical data," commented the Director of IT at SADAD Bahrain, Mr. Danial Jawaid.
"Protecting the privacy of our customers and service providers has always been a top priority at SADAD. We deal with several partners and it is a remarkable achievement that adds to the confidence to our partners that we have always been safeguarding their important information. PCI-DSS will allow SADAD Bahrain to serve more in this regard and provide better international standards of security to be offered to our customers." He further added.
The PCI DSS is a globally recognized security standard intended to optimize the security of credit and debit card transactions. It is a security standards intended to optimize the security of credit and debit card transactions and secure sensitive cardholder information during storage and transmission and protect cardholders against fraud and misuse of personal information.
"SADAD is continuously focused on developing services that add value to our consumers, and soon we will launch mWallet, a smartphone application that will allow both customers and merchants to make cashless transactions. It will also allow customers to deposit funds into their mWallets," concluded Mr. Jawaid.
Established in 2010, SADAD Bahrain become known as the one stop payment channel, offering customers an easy and user-friendly interface fully integrated with top entities across the Kingdom of Bahrain, providing customers convenient payment methods.