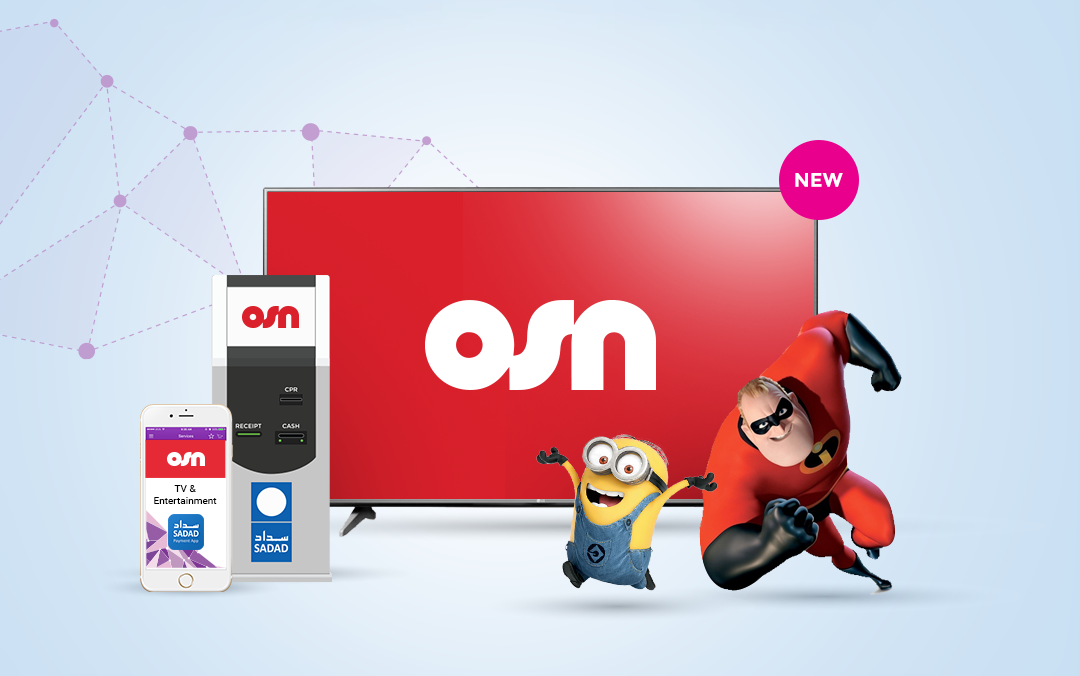 OSN, the region's leading entertainment network, has partnered with SADAD Electronic Payment System – the most trusted payment channel in Bahrain – for their digital payment services, providing OSN customers with an easy, real time and secure mode of payment in Bahrain.
Through the convenience of the SADAD mobile app and website, OSN customers can make subscription payments, by simply logging in and entering their OSN account number. OSN customers can now also pay their monthly subscription at one of the 850 SADAD self-service kiosks in the Kingdom of Bahrain.
Andrew Carney, Chief Digital Officer at OSN, said: "We're delighted to have partnered with SADAD Bahrain to provide our customers with an additional secure and easy way to make subscription payments, at no extra cost. Customers now have the flexibility to use the SADAD mobile app, SADAD website or one of the 850 SADAD kiosks around the country to keep up to date with their OSN bills, and continue to enjoy our vast array of exclusive content.
"Moreover, our partnership with SADAD Bahrain is a sign of our ongoing commitment to provide our customers with fast and convenient digital methods of payment across the region." Noel Silveira, from Business Development at SADAD Bahrain, added: "Strategic partnership with OSN will bring an important and leading entertainment provider to SADAD platform by facilitating customers to pay with ease at more than 850 kiosk locations and other payment channels with cash and non-cash options. This is just the beginning of a very fruitful partnership."
The service follows the successful implementation of bill payments through UAE Exchange branches earlier this year, which was the first exchange house in the UAE to partner with OSN for cash payments, as well as the launch of the SADAD Electronic Bill Payment System in Saudi Arabia last month and additional bill payments through ENBD ATMs across UAE.